Showing your pride shouldn't be something that comes up only one month a year! Since we are just now celebrating Pride in Austin (in August, don't ask) I thought it would be cool to find a few great looking Pride products that you can purchase any time of year.
HRC Store
$29 from HRC Store
My husband and I stopped at the HRC store when we were in San Francisco and picked up a few things, including this shirt! He wears it almost every week, so I can attest to it's durability. Plus there are a TON of different designs and items that HRC sells, with "100% of every purchase fueling HRC's fight for LGBTQ equality."
Target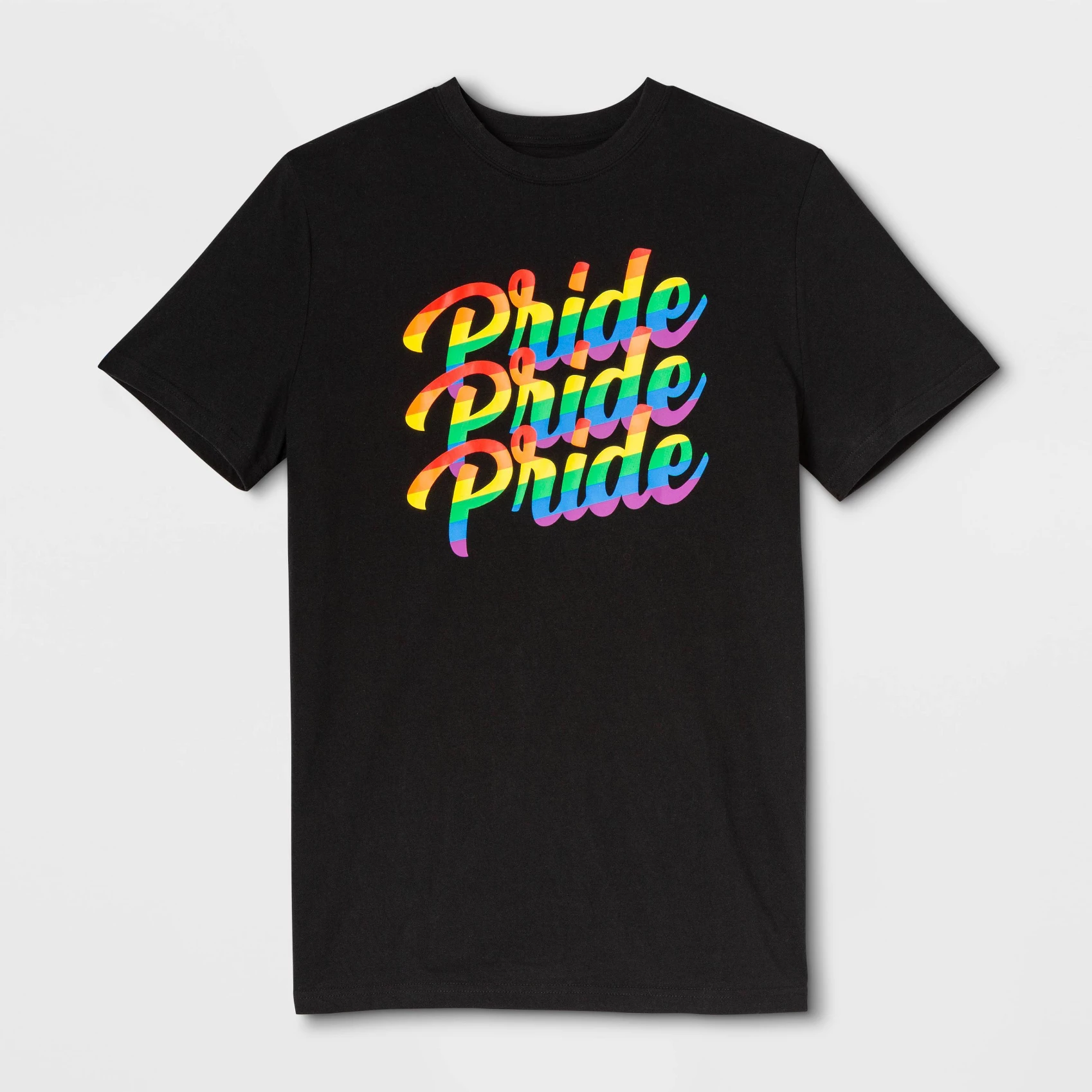 $13 from Target
We couldn't help but fall in love with this t-shirt, which hosts our company name by pure coincidence! Target actually has a great selection of Pride products and they seem to be available on their website long after June, which is awesome!
Gay Pride Apparel
$30 from Gay Pride Apparel
I particularly dig this store because they have a selection of embroidered items, which I've always felt makes a product look professional. They have t-shirts, hats, home items, etc. They even have a section for gifts under $25 if you're looking to stay in budget.
Fossil
$79.20 from Etsy
I'm a huge Fossil fan, so I was stoked to find out that they are offering a limited edition Pride watch with a matching tin! They only made 1,754 of them, so they could sell out at any time. I just bought mine, woot!
Etsy
Supporting small businesses is easy with Etsy! Just do a quick search for "LGBTQ" or "gay" or "Pride" and you'll find a ton of small makers with Pride themed items for sale. Here's a few I found that looked cool:
$11.90 From PrideBae on Etsy
$22.99 From StarkAmbition on Etsy
$18.07 From BubbleGumShoe on Etsy
Pride Pride Pride
Pride Pride Pride has a personal mission of providing Pride related merchandise all year round; so your Pride never has to take a day off. Right now, we offer a great selection of LGBTQ+ greeting cards and our first, limited-edition pride box full of pride goodies!
For blog readers, we are offering a special 15% off discount with coupon code 'PPPBLOG'. Check out the site now!
Do you have any amazing pride merch that you wanna show off? Tag us on Instagram @prideprideprideshop with pictures of your favorite pride pieces!